Time Management in the Lab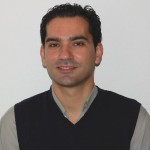 ---
When you are working at the bench and taking on other tasks, time management becomes crucial.
As a postdoc or graduate student, time is an invaluable resource. For me, there are basically three aspects that make time spent in the lab more efficient. I will try to outline them below.
1) Avoid the e-mail trap.
Although I always felt like spending a lot of time going through e-mails was not a great use of lab time, the wake-up call came after I attended a workshop for postdocs on how to increase productivity.